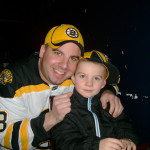 We are a small family owned business that specializes in sports apparel, collectibles, and memorabilia for the whole family !!
Since day one our vision was to be able to find great sports items for the best prices while making people smile no matter there situation or budget.
Our family grew up loving, playing and watching sports just like many other friends and families do across the country.
There's no better feeling than watching your favorite team win or dreaming that one day you will grow up to be that next superstar. Sports is something we firmly believe that no matter how bad the situation is, you will still SMILE, CHEER & CHERISH the moment with your families and friends again and again !!
We know this first hand because in 2011, during the Bruins Stanley Cup run, Our mom and nana had been in hospice care after struggling with pancreatic cancer for some time.
On June 18th, 2011….the day of the Stanley cup parade, we watched the parade and went to say our goodbyes to that very special person in our life.
This is why we are so proud to share a passion for hard work, customer service and love of what we do with the world !!
There is no better feeling to us than to provide you, your families and friends with the best items we can for the money and continue to strive and grow everyday to be a leader in the industry !!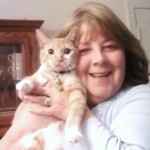 Father and Sons Sports
and Sportsjunkys
will always be dedicated to
STAYING STRONG, DREAMING BIG
and CHERISHING EVERY MOMENT !!