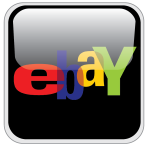 WELCOME FANS to the home of Father and Sons Sports !!
Our successful Ebay store, called SportsJunkys, has a Top Rated Seller Status which includes only one day handling and as always FAST and FREE SHIPPING in the U.S.A. !!
Just CLICK the Ebay button to visit our live store 24/7 with all of our inventory !!